About us.
We teach you to dance to the best of your ability.
Richard established a dance school in 1992 based in Watford.
We teach mainly couples dances including, Argentine Tango, Bachata, Cha cha cha, Merengue, Forro, Salsa Cubana, RocknRoll and a variety of Ballroom dances. I work with Jane Solomon of Tangolicious at workshops. She is available in the London area
FAQs
WEDDING FIRST-DANCE
We enjoy creating a dance for your big day and make the learning process fun. Home visits available at the moment.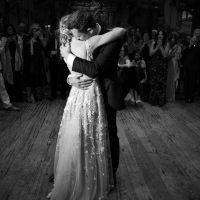 PRIVATE LESSONS
Private lessons available for all levels of dancers. It is an ideal way to improve your skill level or learn a new dance.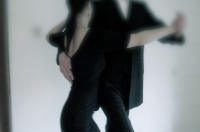 OUR AWESOME CLIENTS
Client Testimonials
Don't take our word for it – here's what our clients say:
Hello! I am sorry i didn't get the chance to say goodbye in person i had a really stressful week and a lot was going on so i couldn't go to salsa. Thank you for the amazing salsa lessons and also for the fun we always had on your lessons. I wish you all the best and i hope to dance on your lessons again really soon. Take care!!
Bianca Bontă(facebook)
Bianca Bonta
Reflex dance student
Richard recently ran a couple of taster sessions at our hospitals which were extremely well received. He made the lessons fun, people thoroughly enjoyed themselves, whether they'd previously danced or not, and there was a definite sense of achievement by the end of each session.
Barbara Leon-Hunt. Staff Support Co-Ordinator
Barbara Leon-Hunt
Watford General Hospital
Tango Duende gave me skills and musicality in dancing that my partners praise. When I started I was to taught how to walk like a dancer and to lead the steps in a way that can be followed confidently. Now after practice and patient guidance I can develop the dance to follow the phrasing of the music in a creative way. My Saturday evenings on the floor have earned my many new friends. I recommend Richard.
Lawrence S
Tango student